Staying Safe
With each roadshow booking you get a complimentary lesson plan to help follow-up the work.
Actionwork® Roadshows cover a wide variety of subject areas. Safety, being safe, staying safe is central to many programmes we deliver. In this Roadshow we can look at many aspects of safety including: online safety, our own personal empowerment, playing safe, road safety, substance safety, health safety, mental safety, friendship safety and relationship safety. We include responsibility for ourselves and others, precautions, insurance, security, banking, money and a whole lot more. Please contact us to disicuss your specific requirements, each session can be tailored to the needs of your school.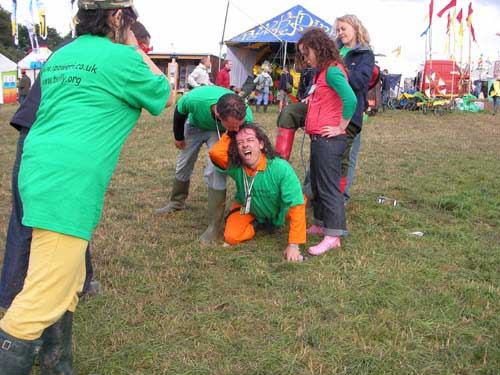 The Roadshow lasts for 120-minutes and can be performed to a whole year group at a time.
The Roasdshow can be complemented by additional creative interactive workshops - please ask for details.
We will be touring roadshows for:
1) Secondary schools, colleges and adults
2) Primary schools

The Roadshow is now open for booking. Book our visit by going to our booking page.
Feedback on Actionwork's Roadshows
Please note that we have been succesfully touring workshops, shows and roadshows throughout the UK and abroad for many years now. In the UK we have toured to London and the south-east, Bristol, Devon and the south-west, Birmingham, Coventry, Nottingham and the midlands, Manchester, Liverpool, Leeds, York, Warrington and many other parts of the North, Glasgow and Scotland, Cardiff, Swansea and Wales, Isle of man, Weston-super-Mare, North Somerset, and all over the UK.
"Testimonials" - Read recent full testimonials from schools about Actionwork
Here is a selection of comments from teachers and students: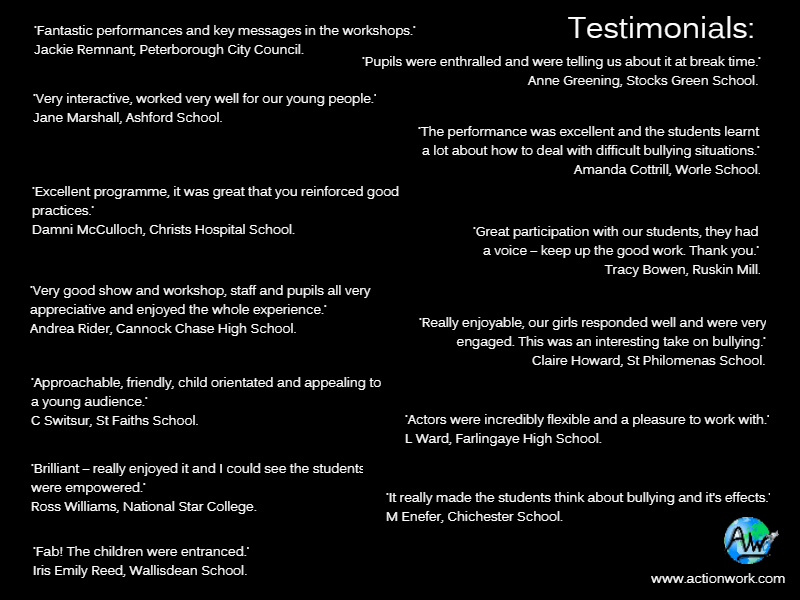 Read an independent evaluation of Actionwork®
Please contact us for details or go direct to our booking page.