Anti Bullying Workshops in Gloucestershire
We provide a wide range of anti-bullying workshops
Actionwork® leading the way in creativity
Interactive creative workshops are an Actionwork® speciality. With over 25-years experience we can offer you the ultimate creative workshop experience. Our creative workshops can be run with groups of 10 people to 400 people at a time. We are one of the only companies in the UK able to succesfully facilitate large group creative workshops.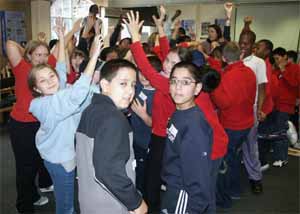 What subjects does Actionwork® cover?

Our creative workshop programme covers a wide range of issues and topics that include bullying, racism, homophobia, drug misuse, and relationships. For the latest updates follow us on Facebook
The Anti Bullying Works
Anti-Bullying Workshops

Interactive Anti-Bullying Workshops creatively exploring the issues.

Actionwork® is the leading provider of anti-bullying workshops in the UK.

Teacher Training INSET sessions

Anti-Bullying INSET for teachers and youth workers.

Anti Bullying INSET. Leading on creativity, empowerment and education.

Gloucestershire

Actionwork tours creative Anti Bullying Workshops all over Gloucestershire

Not booked Actionwork before? Find out more about us here:
Gloucestershire
We tour all over Gloucestershire including:
Abbeymead, Abenhall, Ablington, Adlestrop, Alderley, Alderton, Alderton Fields, Aldsworth, Alkerton, Alkington, Allaston, Alstone, Cheltenham, Alstone, Tewkesbury, Alvington, Amberley, Ampney Crucis, Ampney St Mary, Ampney St Peter, Andoversford, Anthony's Cross, Apperley, Arle, Arlebrook, Arlingham, Arlington, Ashchurch, Ashleworth, Ashley, Ashton under Hill, Aston Cross, Aston Subedge, Aston Magna, Avening, Awre, Aylburton, Aylworth, Badgeworth, Bagendon, Bagpath, Baker's Hill, Ball's Green, Bamfurlong, Barnsley, Barrington, Barrow, Barrow Wake, Barton, Barton End, Batsford, Battledown, Battlescombe, Baunton, Beachley, Bencombe, Bengrove, Berkeley, Berkeley Vale, Berry Hill, Beverston, Bibstone, Bibury, Birdlip, Bishop's Cleeve, Bishop's Norton, Bisley, Bisley-with-Lypiatt, Bitton, Blaisdon, Blakeney, Bledington, Blockley, Boddington, Bondend, Boughspring, Boulsdon, Bournes Green, Bournside, Bournstream, Bourton-on-the-Hill, Bourton on the Water, Bowbridge, Box, Boxbush, Boxwell, Boxwell with Leighterton, Brain's Green, Brand Green, Breadstone, Bream, Brimpsfield, Brimscombe, Broad Campden, Broadwell, Cotswold, Broadwell, Forest of Dean, Brockhampton, Brockweir, Brockworth, Bromsberrow, Bromsberrow Heath, Brookthorpe, Brookthorpe-with-Whaddon, Buckland, Bussage, Cainscross, Calcot, Calcott's Green, Cam, Cambridge, Cashes Green, Chaceley, Chalford, Charlton Kings, Chaxhill, Chedworth, Cheltenham, Chipping Campden, Churchdown, Churchend, Cinderford, Cirencester, Clapton-in-the-Hill, Clearwell, Coaley, Coaley Peak, Coalway, Coberley, Cold Ashton, Cold Aston, Coldharbour, Coleford, Colesborne, Coln Rogers, Coln St. Aldwyns, Coln St. Dennis, Colthrope, Compton Abdale, Condicote, Coombe, Coombe Hill, Corse, Cowley, Cranham, Cutsdean, Daglingworth, Daylesford, Deerhurst, Didbrook, Dixton, Donnington, Down Ampney, Draycott, Driffield, Drybrook, Dumbleton, Duntisbourne Abbots, Dursley, Dymock, Earthcott, East Dean, Eastington, Cotswold, Eastington, Stroud, Eastcombe, Edgeworth, Elmstone Hardwicke, Ellwood, Elmbridge, English Bicknor, Elmore Back, Evenlode, Epney, Fairford, Filton, Flaxley, Ford, Forthampton, Framilode, Frampton Cotterell, Frampton Mansell, Frampton-on-Severn, Fretherne, Frocester, Frocester Hill, Fyfield, Ganborough, Gloucester, Gorsley, Gotherington, Greet, Gretton, Gotherington, Guiting Power, Ham, Hampnet, Hardwicke (Elmstone-Hardwicke), Hardwicke (Stroud), Haresfield, Harrow Hill, Hartpury, Hasfield, Hatherop, Hawkesbury Upton, Hawling, Hazleton, Henbury, Hidcote Boyce, Highnam, Hillesley, Hinchwick, Hinton, Horsley, Hucclecote, Huntley, Icomb, Innsworth, Joys Green, Kemble, Kempley, Kempsford, Kent's Green, Kilcot, Kineton, King's Stanley, Kingscote, Kingswood, Knightsbridge, Lasborough, Lassington, Laverton, Lechlade, Leckhampton, Leigh, Leighterton, Leonard Stanley, Little Rissington, Little Witcombe, Little Barrington, Littledean, Long Newnton, Longborough, Longford, Longhope, Longlevens, Longney, Lower Slaughter, Lower Apperley, Lower Berry Hill, Lower Cam, Lower Dowdeswell, Lower Lemington, Lower Oddington, Lower Swell, Lower Wick, Luxley, Lydbrook, Lydney, Lypiatt, Maisemore, Meysey Hampton, Mickleton, Milkwall, Minchinhampton, Miserden, Mitcheldean, Moreton-in-Marsh, Moreton Valance, Minsterworth, Nailsworth, Naunton, Newent, Newington Bagpath, Newland, Newnham on Severn, Newport, North Nibley, Northleach, Northway, Northwick, Norton, Notgrove, Nympsfield, Oakle Street, Oakley, Oakridge, Oddington, Okle Green, Oldbury on the Hill, Oldcroft, Over, Owlpen, Oxenton, Ozleworth, Painswick, Parkend, Parton, Piff's Elm, Pillowell, Pope's Hill, Poulton, Prestbury, Priding, Prior's Norton, Purton near Berkeley, Purton near Lydney, Quedgeley, Quenington, Randwick, The Reddings, Redmarley D'Abitot, Rodborough, Ruardean, Ruardean Woodside, Saintbury, Salperton, Sandford, Gloucestershire, Sandhurst, Sapperton, Saul, Sedbury, Seven Springs, Sevenhampton, Sharpness, Sheepscombe, Sherborne, Shipton Moyne, Shipton, Shorncote, Shurdington, Shuthonger, Siddington, Slad, Slimbridge, Snig's End, Snowshill, Somerford Keynes, South Cerney, Southam, Southrop, St. Briavels, Stanton, Stanway, Staunton, nr. Coleford, Staunton, on A417, Staverton, Staverton Bridge, Stinchcombe, Stoke Orchard, Stone, Stonehouse, Stow-on-the-Wold, Stowe, Stowell, Stratfod, Stratton, Stroat, Stroud Green, Stroud, Stow-on-the-Wold, Sudgrove, Sunhill, Swindon Village, Syde, Taynton, Teddington, Tetbury, Tewkesbury, Tidenham, Thrupp, Toddington, Tredington, Temple Guiting, Tibberton, Througham Slad, Tresham, Twying, Uckington, Uley, Ullenwood, Up Hatherley, Upleadon, Upper Dowdeswell, Upper Slaughter, Upper Coberley, Upper Oddington, Upper Swell, Upper Framilode, Upper Soudley, Upper Lydbrook, Upton St Leonards, Walton Cardiff, Westbury-on-Trym, Whiteshill, Whiteway Colony, Whitminster, Whitminster Church, Winchcombe, Winson, Winstone, Witcombe, Withybridge, Woodchester, Woodmancote near Cirencester, Woodmancote near Dursley, Woodmancote near Cheltenham, Wotton-under-Edge, Yanworth and Yorkley. We tour to many other places in the area too. If your town or village is not listed please contact us on 01934 815163 to check when we are available to visit you. We look forward to your call. You can also visit our Contact page for a list of email addresses.
Actionwork® tours all over the UK. Specialist creative workshops, anti-bullying workshops, INSET, training for anti-bullying week, programmes for anti-bullying month and other specialist anti-bullying programmes througout the year. Creative Anti Bullying training works, is fun and educational.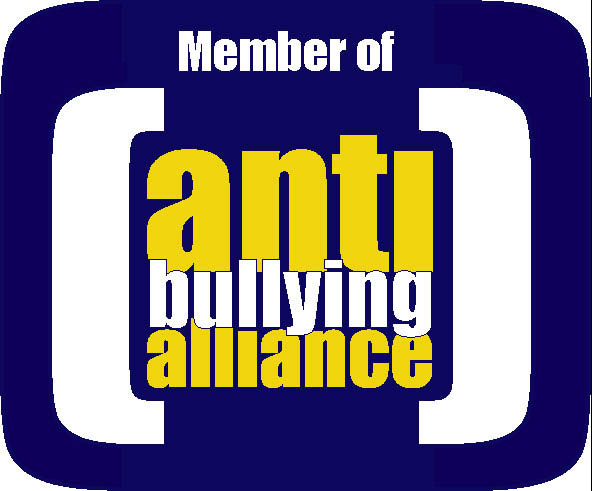 Actionwork® is a member of the Anti-Bullying Alliance and has undertaken research and made films for the Anti-Bullying Alliance. In addition Actionwork® has made anti-bullying films for the Department of Education and many schools around the country. Actionwork® is the leading theatre-in-education and social theatre provider for dealing with issues of bullying in the UK. In addition Actionwork® is the winner of the Anti Bullying Flame Award.
Our action based creative anti-bullying workshops demonstrate that anti-bullying works when action is taken.The Actionwork® method of dealing with bullying is about creative action. It is about doing as opposed to thinking about, listening to or being told to do something, and allowing people to see ideas in action, performing topics from many different angles and expressing them in many different ways. Creative action allows us to share, to guide, and experience, in real time and unreal time, in safety and in partnership. We can see ourselves here and imagine ourselves there; we can see ourselves in others and imagine how they see us. Creative action methods are flexible and can be used with all kinds of groups and with all kinds of abilities including different age groups and mixed ability groups.
Anti Bullying Roadshow
The Anti-Bullying Roadshow links in with the theme for anti-bullying week and is playful, positive and powerful. It is an excellent educational programme full of surprises; fun, energised, creative, educational and includes music, song, dance, performance, interactivity, a competition, anti-bullying strategies, cyberbullying, e-safety and a whole lot more. The Roadshow lasts an hour and can be performed to large groups if required (eg a whole year group at a time). Details about the roadshow can be found here. Schools can have a maximum of four roadshows in a day. We have two versions of the roadshow, one for primary schools and one for secondary schools and colleges. We also have an anti-bullying puppet show for reception and year one classes.
Actionwork® Free Anti Bullying Resources
Cyberbullying and bullying and special needs: Free handbook download
Free resources on the Anti Bullying Week site: Anti-Bullying Week
Quotes on Creativity
Creative Practitioners:
Leading creative practitioners such as Richard Schechner, Augusto Boal, Paulo Freire, Steven Reisner, Sue Jennings, Ken Robinson and many others discuss how theatre and creativity can transform problematic human interactions into positive, connected and empowering experiences.
Quote by Augusto Boal:
Theatre is the capacity possessed by humans to observe themselves in action, of seeing themselves in the act of seeing, of thinking their emotions and of being moved by their thoughts. They can see themselves here and imagine themselves there; they can see themselves today and imagine themselves tomorrow.
Patricia Sternberg
Dealing creatively with bullying
Remember that it is not conflict that presents problems, but how we deal with conflicts that is important.
Booking a workshop
Actionwork® runs creative workshops on a wide range of issues and subjects
Our workshops can generally be booked throughout the year. We can visit you for a day, a week or even longer depending on your requirements. We will visit anywhere in the UK and abroad. To book a workshop or training programme please contact us by phone or e-mail with your requirements. We will discuss your programme with you and look at possible dates.
Return to the 'Where Does Actionwork® Tour' to menu.