Anti Bullying Workshops in Cornwall
We provide a wide range of anti-bullying workshops
Actionwork® leading the way in creativity
Interactive creative workshops are an Actionwork® speciality. With over 25-years experience we can offer you the ultimate creative workshop experience. Our creative workshops can be run with groups of 10 people to 400 people at a time. We are one of the only companies in the UK able to succesfully facilitate large group creative workshops.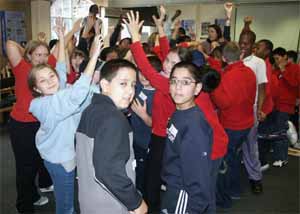 What subjects does Actionwork® cover?

Our creative workshop programme covers a wide range of issues and topics that include bullying, racism, homophobia, drug misuse, and relationships. For the latest updates follow us on Facebook
The Anti Bullying Works
Anti-Bullying Workshops

Interactive Anti-Bullying Workshops creatively exploring the issues.

Actionwork® is the leading provider of anti-bullying workshops in the UK.

Teacher Training INSET sessions

Anti-Bullying INSET for teachers and youth workers.

Anti Bullying INSET. Leading on creativity, empowerment and education.

Cornwall

Actionwork® tours creative Anti Bullying Workshops all over Cornwall

Not booked Actionwork® before? Find out more about us here:
Cornwall
We tour all over Cornwall including:
Addington, Advent (civil parish), Albaston, Allet, Altarnun, Amalebra, Amalveor, Anderton, Angarrack, Angarrick, Antony, Antony Passage, Ashill, Ashton,Badgall, Badharlick, Bake, Bakesdown, Baldhu, Ball, Balwest, Bangors, Banns, Barcelona, Bareppa, Barkla Shop, Barripper, Bathpool, Beacon, Bealbury, Bealsmill, Beeny, Belowda, Bennacott, Berepper, Berriowbridge, Bethany, Bethel, Bilberry, Billacott, Biscovey, Bishop's Quay, Bissoe, Bissom, Black Cross, Black Rock, Blackwater, Blisland, Blowinghouse, Blue Anchor, Blunts, Bocaddon, Bodanna, Bodbrane, Bodella, Bodellick, Bodelva, Boderwennack, Bodgate, Bodieve, Bodiggo, Bodilly, Bodiniel, Bodinnick, Bodmin, Bodrean, Bodrifty, Bodrigan, Boduel, Bodulgate, Bodwannick, Bodway, Bodwen, Bofarnel, Bohago, Bohetherick, Bohortha, Bojewyan, Bokiddick, Boleigh, Bolenowe, Bolingey, Bolitho, Bolventor, Boquio, Boscadjack, Boscastle, Boscean, Boscoppa, Boscreege, Boskednan, Boskenna, Bosleake, Boslowick, Boslymon, Bosoughan, Bosporthennis, Bossiney, Boswednack, Boswin, Boswinger, Boswyn, Botallack, Botternell, Bottoms, Botusfleming, Bowithick, Bowling Green, Box's Shop, Boyton, Braddock, Bradford, Brane, Bray Shop, Brazacott, Brea, Breage, Brent, Bridge, Bridgend, Bridges, Bridgetown, Brighton, Brill, Broad Lane, Broadlane, Brocton, Brooks, Brunnion,Buscaverran, Bude, Budge's Shop, Budock Water, Bugle, Burgois, Burlawn, Burlorne Pillow, Burlorne Tregoose, Burn, Burncoose, Burniere, Burnthouse, Burras, Burraton, Burraton Coombe, Buryas Bridge, Bush, Busveal, Butteris Gate, Buttsbear Cross, Cadgwith, Calenick, Callestick, Callington, Calloose, Calstock, Calvadnack, Camborne, Cambrose, Camelford, Camelford Station, Cannalidgey, Canonstown, Canworthy Water, Cape Cornwall, Caradon Town, Carbis, Carbis Bay, Carclaze, Carclew, Cardinham, Carey Park, Carfury, Cargreen, Carharrack, Carkeel, Carland Cross, Carleen, Carlidnack, Carloggas, Carludon, Carlyon Bay, Carminow Cross, Carn Arthen, Carn Brea Village, Carn Towan, Carne, Carnebone, Carnhell Green, Carnhot, Carnkie, Helston, Carnkie, Redruth, Carnkief, Carnon Downs, Carnsmerry, Carnyorth, Caroe, Carpalla, Carthamartha, Carthew, Carwynnen, Carzise, Castallack, Castle Dore, Castle Gate, Castle Killibury, Catchall, Cawsand, Chacewater, Chapel, Chapel Amble, Chapel Town, Charaton Cross, Charlestown, Chenhalls, Chilsworthy, Chiverton Cross, Church Coombe, Church Cove, Church Town, Churchbridge, Churchtown, Chyandour, Chyanvounder, Chycoose, Chynhale, Chynoweth, Chyvarloe, Clapper, Clerkenwater, Cliff, Clowance Wood, Clubworthy, Coad's Green, Cocks, Cockwells, Colan, Cold Northcott, Coldharbour, Coldvreath, Collamoor Head, Come-to-Good, Comford, Comfort, Common Moor, Congdon's Shop, Connon, Connor Downs, Constantine, Cornwall, Constantine Bay, Cooksland, Coombe, Bude, Coombe, Camborne, Coombe, Liskeard, Coombe, Redruth, Coombe, St. Austell, Coombe, Truro, Coppathorne, Copperhouse, Copthorne, Corgee, Costislost, Coswinsawsin, Couch's Mill, Coverack, Cowlands, Cox Hill, Coxford, Coxpark, Crackington Haven, Crafthole, Crahan, Crantock, Crean, Creed, Creegbrawse, Crelly, Cremyll, Criggan, Crimp, Cripplesease, Croanford, Croft Mitchell, Crofthandy, Cross Coombe, Cross Hill, Cross Lanes, Crossgate, Crosstown, Crow's Nest, Crowan, Crowlas, Crowntown, Crows-an-wra, Crugmeer, Crumplehorn, Cubert, Curgurrell, Currian Vale, Curry Lane, Cury, Cusgarne, Cusveorth Coombe, Cutmadoc, Cutmere, Dannonchapel, Darite, Darleyford, Davidstow, Daw's House, Degibna, Delabole, Demelza, Deveral, Devoran, Dimson, Dinas, Dizzard, Dobwalls, Doddycross, Doublebois, Downderry, Downgate, Downhill, Downinney, Drakewalls, Drawbridge, Drift, Drym, Duloe, Dunmere, Dunslea, Dunveth, Durgan, Dutson, East Looe, East Taphouse, Eastcott, Edgcumbe, Edmonton, Eggbeare, Egloshayle, Egloskerry, Ellenglaze, Engollan, Enniscaven, Falmouth, Farms Common, Fenton Pits, Fentonadle, Feock, Fernsplatt, Fistral Beach, Fivelanes, Fletchersbridge, Flexbury, Flushing, Fonston, Forder, Forge, Forrabury, Foundry, Four Lanes, Fowey, Foxhole, Fraddam, Fraddon, Freathy, Frogmore, Frogpool, Frogwell, Gam, Gang, Garker, Garras, Georgia, Germoe, Gerrans, Gilbert's Coombe, Gillan, Gloweth, Gluvian, Godolphin Cross, Godrevy, Golant, Golberdon, Goldsithney, Gollawater, Gonamena, Goon Gumpas, Goon Piper, Goonabarn, Goonbell, Goonhavern, Goonhusband, Goonlaze, Goonown, Goonvrea, Gooseham, Gooseham Mill, Gorran Churchtown, Gorran Haven, Gorran High Lanes, Gothers, Gracca, Grade, Grampound, Grampound Road, Great Bosullow, Great Tree, Green Bottom, Greensplat, Greenwith Common, Grillis, Grimscott, Grumbla, Gulval, Gummow's Shop, Gunnislake, Gunwalloe, Gwallon, Gwavas, Gwedna, Gweek, Gwennap, Gwenter, Gwills, Gwinear, Gwinear Downs, Gwithian, Halabezack, Halamanning, Hale Mills, Halgabron, Hallew, Hallworthy, Halsetown, Halton Barton, Halvosso, Halwin, Hannafore, Harcourt, Harlyn, Harlyn Bay, Harrowbarrow, Hatt, Hawker's Cove, Hay, Haye, Hayle, Heamoor, Helebridge, Helford, Helford Passage, Helland, Hellandbridge, Hellesveor, Helscott, Helston, Helston Water, Helstone, Hendra, Hendra Croft, Hendrabridge, Hendraburnick, Henwood, Herniss, Herodsfoot, Hersham, Hessenford, Hewas Water, Hick's Mill, High Cross, Constantine, High Cross, Truro, High Lanes, High Street, Higher Bal, Higher Boscaswell, Higher Condurrow, Higher Crackington, Higher Cransworth, Higher Downs, Higher Lank, Higher Menadew, Higher Penpol, Higher Porthpean, Higher Tolcarne, Higher Town, Higher Tremarcoombe, Highercliff, Highertown, Highlanes, Highway, Hillhead, Holmbush, Holy Vale, Holywell, Hornick, Horningtops, Horsedowns, Hugh Town, Hugus, Idless, Illand, Illogan, Illogan Highway, Inchs, Indian Queens, Insworke, Jacobstow, Jolly's Bottom, Joppa, Kea, Kehelland, Kelly, Kelly Bray, Kelly Rounds, Kelynack, Kennards House, Kenneggy, Kenneggy Downs, Kents, Kenwyn, Kerley Downs, Kerris, Kersbrook Cross, Kerthen Wood, Kestle, Kestle Mill, Keybridge, Kilhallon, Kilkhampton, Killaworgey, Killivose, Kingbeare, Kingsand, Knightor, Knightsmill, Kuggar, Kynance Cove, Laddenvean, Ladock, Ladycross, Laity Moor, Lamanva, Lambourne, Lamellion, Lamledra, Lamorick, Lamorna, Lamorran, Landewednack, Landrake, Land's End, Landulph, Lane, Lane-end, Laneast, Lanescot, Langore, Lanivet, Lanjeth, Lanjew, Lank, Lanlivery, Lanner, Lanreath, Lansallos, Lanteglos-by-Camelford, Lanteglos-by-Fowey, Lanteglos Highway, Lantuel, Lantyan, Larrick, Latchbrook, Latchley, Launcells Cross, Launceston, Lavrean, Lawhitton, Leburnick, Leedstown, Lelant, Lelant Downs, Lellizzick, Lerryn, Lesnewth, Levalsa Meor, Lewannick, Lezant, Lezerea, Linkinhorne, Liskeard, Little Beside, Little Bosullow, Little Comfort, Little Petherick, Lizard peninsula, Lizard, Lockengate, Lodge Hill, London Apprentice, Longdowns, Long Rock, Longships, Longstone, Looe, Looe Mills, Lostwithiel, Lower Amble, Lower Bodinnar, Lower Boscaswell, Lower Brynn, Lower Clicker, Lower Croan, Lower Lank, Lower Menadue, Lower Mill, Lower Penpol, Lower Porthpean, Lower Rose, Lower Town, Lower Trebullett, Lower Tregantle, Lower Woodley, Lower Woon, Lowertown, Luckett, Ludgvan, Luxulyan, Lynstone Lanhydrock,Mabe Burnthouse, Maders, Madron, Maenporth, Maer, Malpas, Manaccan, Manhay, Manor Parsley, Marazanvose, Marazion, Marhamchurch, Marshgate, Maryfield, Maudlin, Mawgan, Mawgan Porth, Mawla, Mawnan, Mawnan Smith, Maxworthy, Mayon, Maypole, Meaver, Medlyn, Melinsey, Mellangoose, Mellingey, Mena, Menabilly, Menacuddle, Menadarva, Menagissey, Menheniot, Menherion, Menna, Merry Meeting, Merrymeet, Merther, Merther Lane, Metherell, Mevagissey, Michaelstow, Middle Crackington, Middle Penpol, Middle Taphouse, Middle Town, Middlehill, Middlewood, Milcombe, Millbrook, Millendreath, Millook, Millpool, Milltown, Mineshope, Mingoose, Minions, Mitchell, Mithian, Mithian Downs, Mixtow, Molinnis, Mongleath, Monkscross, Moorswater, Mornick, Morvah, Morval, Morwenstow, Mount, Mount Ambrose, Mount Charles, Mount Hawke, Mount Hermon, Mount Pleasant, Mountjoy, Mousehole, Muchlarnick, Mulberry, Mulfra, Mullion, Mullion Cove, Mylor, Mylor Bridge, Mylor Churchtown, Nance, Nanceddan, Nancegollan, Nancemellin, Nancenoy, Nancledra, Nanpean, Nanquidno, Nanstallon, Nantithet, Narkurs, Navarino, Netherton, New Downs, New Grimsby, New Mill, New Mills, New Polzeath, Newbridge, Newlyn, Newport, Newquay, Newton, Newtown, Newtown-in-St Martin, Nine Maidens Downs, Ninnes, Ninnes Bridge, No Man's Land, Noonvares, Norris Green, North Beer, North Corner, North Country, North Darley, North Hill, North Petherwin, North Tamerton, Northcott, Northward, Notter, Notter Bridge, Old Cardinham Castle, Old Grimsby, Old Kea, Old Mill, Old Park, Old Town, Otterham, Otterham Down, Otterham Mill, Otterham Station, Padstow, Palmersbridge, Pantersbridge, Par, Paramoor, Parc Erissey, Park, Park Bottom, Parkengear, Parkfield, Paul, Paul's Green, Paynter's Cross, Paynter's Lane End, Pelynt, Pempwell, Penare, Penbeagle, Penberth, Penberth Cove, Pencarrow, Pencoys, Pencuke, Pendeen, Pendoggett, Pendrift, Penelewey, Pengegon, Pengelly, Pengersick, Pengold, Pengover Green, Penhale, Penhale Jakes, Penhallam, Penhallick, Penhallow, Penhallym, Penhalurick, Penhalvean, Penmarth, Penmayne, Pennance, Pennytinney, Penpethy, Penpillick, Penpol, Penpoll, Penponds, Penpont, Penrose, Penrose Hill, Penryn, Pensilva, Penstraze, Pentewan, Pentire, Penwartha, Penwartha Coombe, Penweathers, Penwithick, Penzance, Percuil, Perran Downs, Perran Wharf, Perranarworthal, Perrancoombe, Perranporth, Perranuthnoe, Perranwell, Perranwell Station, Perranzabuloe, Peterville, Petherwin Gate, Phillack, Philleigh, Piece, Pillaton, Pipers Pool, Pityme, Plaidy, Plain Street, Plain-an-Gwarry, Playing Place, Plusha, Plushabridge, Point, Polbathic, Polborder, Polbrock, Poldice, Polgear, Polgigga, Polgooth, Polkerris, Polladras, Polmarth, Polmassick, Polmear, Polmorla, Polpenwith, Polpeor, Polperro, Polruan, Poltesco, Polwheveral, Polyphant, Polzeath, Poniou, Ponjeravah, Ponsanooth, Ponsongath, Pont, Pool, Porkellis, Port Gaverne, Port Quin, Port Isaac, Porteath, Porth, Porth Kea, Porth Navas, Porthallow, Porthcothan, Porthcurno, Porthgwarra, Porthgwidden, Porthhallow, Porthilly, Porthleven, Porthloo, Porthmeor, Portholland, Porthoustock, Porthtowan, Portloe, Portlooe, Portmellon, Portreath, Portscatho, Portwrinkle, Poughill, Poundstock, Praa Sands, Praze-an-Beeble, Probus, Prospidnick, Prussia Cove, Puddle, Quethiock, Quintrell Downs, Quoit,Radnor, Raginnis, Rame (in Maker-with-Rame), Rame (in Wendron), Readymoney Cove, Reawla, Red Post, Redmoor, Redruth, Redtye, Reen Manor, Rejerrah, Releath, Relubbus, Rescassa, Rescorla, Reskadinnick, Restronguet Passage, Resugga Green, Retallack, Retire, Rezare, Rilla Mill, Rillaton, Rinsey, Rinsey Croft, Rising Sun, Roche, Rock, Rockhead, Rocky Hill, Roscroggan, Rose, Rose-an-Grouse, Rosecare, Rosedinnick, Rosehill, Roseland, Rosemelling, Rosemergy, Rosenannon, Rosenithon, Rosevean, Rosevear, Rosevine, Rosewarne, Roseworthy, Roseworthy Barton, Roskear Croft, Roskorwell, Rosudgeon, Row, Ruan High Lanes, Ruan Lanihorne, Ruan Major, Ruan Minor, Rumford, Ruthernbridge, Ruthvoes, Salem, Saltash, Sancreed, Sandplace, Sandylake, Saveock, Scarcewater, Scorrier, Scredda, Sea Mills, Seaton, Seaureaugh Moor, Sellan, Sennen, Sennen Cove, Seworgan, Sharptor, Sheffield, Sheviock, Shop, Shortacross, Shortlanesend, Shutta, Silverwell, Sithney, Sithney Common, Sithney Green, Skewes, Skinner's Bottom, Sladesbridge, Slaughterbridge, South Carne, South Hill, South Petherwin, South Pill, South Tehidy, South Wheatley, Southcott, Southdown, Sparnon Gate, Splatt, Stenalees, Stencoose, Stennack, Stepaside, Stibb, Sticker, Stithians, Stoke Climsland, Stoptide, Stratton, Stursdon, Summercourt, Sweets, Sweetshouse, St Agnes (Cornish mainland), St Agnes (Isles of Scilly), St Allen, St Ann's Chapel, St Anthony-in-Meneage, St Anthony in Roseland, St Austell, St Blazey, St Blazey Gate, St Breock, St Breward, St Buryan, St Cleer, St Clement, St Clether, St Columb Major, St Columb Minor, St Columb Road, St Day, St Dennis, St Dominick, St Endellion, St Enoder, St Erme, St Erney, St Erth, St Erth Praze, St Ervan, St Eval, St Ewe, St Gennys, St Germans, St Gluvias, St Hilary, St Issey, St Ive, St Ive Cross, St Ives, St Jidgey, St John, St Just in Penwith, St Just in Roseland, St Keverne, St Kew, St Kew Highway, St Keyne, St Lawrence, St Levan, St Mabyn, St Martin, St Mawes, St Mawgan, St Mellion, St Merryn, St Mewan, St Michael Caerhays, St Michael Penkevil, St Michael's Mount, St Minver, St Neot, St Newlyn East, St Pinnock, St Ruan, St Stephens by Saltash, St Stephens, St Teath, St Tudy, St Veep, St Wenn, St Winnow, Talland, Talskiddy, Temple, Tencreek, Terras, The Towans, The Town, Thorne, Three Hammers, Three Holes Cross, Threemilestone, Threewaters, Thurdon, Tideford, Tideford Cross, Tilland, Timbrelham, Tintagel, Titson, Todpool, Tolborough, Tolcarne, Tolcarne Wartha, Toldish, Tolgullow, Tolgus Mount, Tolskithy, Tolvaddon Downs, Tomperrow, Torfrey, Torpoint, Towan, Towan Cross, Towednack, Townshend, Traboe, Tramagenna, Treal, Treamble, Treath, Treator, Trebarber, Trebartha, Trebarwith, Trebarwith Strand, Trebeath, Trebell Green, Trebetherick, Trebilcock, Trebudannon, Trebullett, Treburgett, Treburgie, Treburley, Treburrick, Trebyan, Treclago, Tredannick, Tredaule, Tredavoe, Tredethy, Tredinnick, Tredrizzick, Treen (in St Levan parish), Treen (in Zennor parish), Treesmill, Trefanny Hill, Treforda, Trefrize, Trefusis, Tregada, Tregadgwith, Tregadillett, Tregajorran, Tregamere, Tregardock, Tregargus, Tregarland, Tregarlandbridge, Tregarne, Tregarrick Mill, Tregaswith, Tregatillian, Tregatta, Tregavarah, Tregear, Tregeare, Tregellist, Tregeseal, Tregew, Tregidden, Tregirls, Tregirls beach, Tregolls, Tregona, Tregonce, Tregonetha, Tregonna, Tregonning, Tregony, Tregoodwell, Tregoose, Tregorden, Tregorrick, Tregoss, Tregreenwell, Tregrehan Mills, Tregue, Tregullon, Tregunna, Tregurrian, Tregurtha Downs, Trehan, Trehemborne, Trehunist, Trekeivesteps, Trekenner, Trekenning, Treknow, Trelan, Trelash, Trelassick, Treleigh, Trelew, Treligga, Trelights, Trelill, Trelion, Treliske, Trelissick, Treliver, Treloquithack, Trelowia, Trelowth, Tremail, Tremaine, Tremar, Trematon, Trematon Castle, Tremayne, Trembraze, Tremedda, Tremethick Cross, Tremore, Tremorebridge, Tremough, Trenance, Trenant, Trenarren, Trenay, Trencreek, Trencrom, Trendeal, Trenear, Treneglos, Trenerth, Trenean, Trengale, Trengume, Trenhorne, Treningle, Treninnick, Trenithon, Trenoon, Trenoweth, Trenwheal, Trequite, Trerise, Trerose, Trerulefoot, Tresamble, Tresarrett, Tresavean, Tresawle, Tresawson, Trescoll, Trescowe, Tresean, Tresevern Croft, Tresillian, Tresinney, Treskerby, Treskillard, Treskilling, Treskinnick Cross, Treslothan, Tresmeer, Tresowes Green, Tresoweshill, Tresparrett, Tresparrett Posts, Treswithian, Treswithian Downs, Trethellan Water, Trethevy, Trethewell, Trethewey, Trethillick, Trethosa, Trethowel, Trethurgy, Trevadlock, Trevalga, Trevalgan, Trevance, Trevanger, Trevanson, Trevarrack, Trevarren, Trevarrian, Trevarrick, Trevarth, Treveal, Trevegean, Treveighan, Trevellas, Trevelmond, Trevelver, Trevemper, Treven, Trevena, Trevenen, Trevenen Bal, Trevenning, Treveor, Treverbyn, Treverva, Trevescan, Trevia, Trevigro, Trevilder, Trevilla, Trevilson, Trevine, Treviscoe, Treviskey, Trevithal, Trevoll, Trevone, Trevorrick, Trevowah, Trevowhan, Trew, Trewalder, Trewarmett, Trewartha, Trewassa, Treween, Trewellard, Trewen, Trewennack, Trewennan, Trewetha, Trewethen, Trewethern, Trewey, Trewhiddle, Trewidland, Trewindle, Trewinnion, Trewint, Trewithian, Trewithick, Trewollock, Trewoodloe, Trewoon, Treworga, Treworlas, Treworld, Trewornan, Treworrick, Treworthal, Treyarnon, Trezaise, Trezelah, Trillacott, Trispen, Troan, Trolver, Troon, Troswell, Truas, Truro, Truscott, Trussall, Truthan, Truthwall, Trythogga, Tubbs Mill, Tuckingmill, Tuckingmill, Tuelmenna, Turfdown, Tutwell, Twelveheads, Twelvewoods, Two Bridges, Two Burrows, Tywardreath, Tywardreath Highway, United Downs, Uny Lelant, Upton, Upton Cross, Valley Truckle, Varfell, Vellanoweth, Venterdon, Ventongimps, Ventonleague, Veryan, Victoria, Viscar, Vogue, Wadebridge, Wainhouse Corner, Wall, Wanson, Warbstow, Warbstow Cross, Warleggan, Washaway, Watergate, Waterloo, Wearde, Week Green, Week St Mary, Weir Quay, Welltown, Wendron, Wenfordbridge, Werrington, West Curry, West Downs, West Looe, West Pentire, West Taphouse, West Tolgus, West Watergate, West Youlstone, Westdowns, Wheal Alfred, Wheal Baddon, Wheal Busy, Wheal Coates, Wheal Frances, Wheal Kitty, Wheal Rose, Wherrytown, Whipsiderry, White Cross, Whitecross (Crowlas), Whitecross (Lanteglos), Whitecross (St Breock), Whitecross (Blisland), Whitemoor, Whitewell, Whitstone, Widegates, Widemouth Bay, Wilcove, Windmill, Windsor, Winnard's Perch, Withiel, Withielgoose, Woodford, Woolley, Woolston, Woon, Wringsdown, Yeolmbridge, Zelah, Zennor, Zoar. We tour to many other places in the area too. If your town or village is not listed please contact us on 01934 815163 to check when we are available to visit you. We look forward to your call. You can also visit our Contact page for a list of email addresses.
Actionwork® tours all over the UK. Specialist creative workshops, anti-bullying workshops, INSET, training for anti-bullying week, programmes for anti-bullying month and other specialist anti-bullying programmes througout the year. Creative Anti Bullying training works, is fun and educational.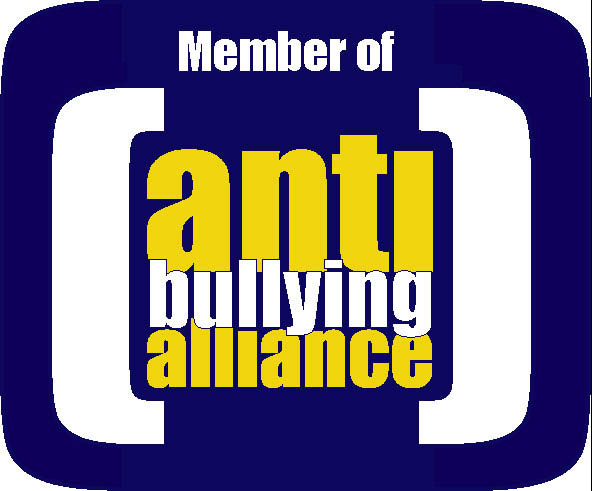 Actionwork® is a member of the Anti-Bullying Alliance and has undertaken research and made films for the Anti-Bullying Alliance. In addition Actionwork® has made anti-bullying films for the Department of Education and many schools around the country. Actionwork® is the leading theatre-in-education and social theatre provider for dealing with issues of bullying in the UK. In addition Actionwork® is the winner of the Anti Bullying Flame Award.
Our action based creative anti-bullying workshops demonstrate that anti-bullying works when action is taken.The Actionwork® method of dealing with bullying is about creative action. It is about doing as opposed to thinking about, listening to or being told to do something, and allowing people to see ideas in action, performing topics from many different angles and expressing them in many different ways. Creative action allows us to share, to guide, and experience, in real time and unreal time, in safety and in partnership. We can see ourselves here and imagine ourselves there; we can see ourselves in others and imagine how they see us. Creative action methods are flexible and can be used with all kinds of groups and with all kinds of abilities including different age groups and mixed ability groups.
Anti Bullying Roadshow
The Anti-Bullying Roadshow links in with the theme for anti-bullying week and is playful, positive and powerful. It is an excellent educational programme full of surprises; fun, energised, creative, educational and includes music, song, dance, performance, interactivity, a competition, anti-bullying strategies, cyberbullying, e-safety and a whole lot more. The Roadshow lasts an hour and can be performed to large groups if required (eg a whole year group at a time). Details about the roadshow can be found here. Schools can have a maximum of four roadshows in a day. We have two versions of the roadshow, one for primary schools and one for secondary schools and colleges. We also have an anti-bullying puppet show for reception and year one classes.
Actionwork® Free Anti Bullying Resources
Cyberbullying and bullying and special needs: Free handbook download
Free resources on the Anti Bullying Week site: Anti-Bullying Week
Quotes on Creativity
Creative Practitioners:
Leading creative practitioners such as Richard Schechner, Augusto Boal, Paulo Freire, Steven Reisner, Sue Jennings, Ken Robinson and many others discuss how theatre and creativity can transform problematic human interactions into positive, connected and empowering experiences.
Quote by Augusto Boal:
Theatre is the capacity possessed by humans to observe themselves in action, of seeing themselves in the act of seeing, of thinking their emotions and of being moved by their thoughts. They can see themselves here and imagine themselves there; they can see themselves today and imagine themselves tomorrow.
Patricia Sternberg
Dealing creatively with bullying
Remember that it is not conflict that presents problems, but how we deal with conflicts that is important.
Booking a workshop
Actionwork® runs creative workshops on a wide range of issues and subjects
Our workshops can generally be booked throughout the year. We can visit you for a day, a week or even longer depending on your requirements. We will visit anywhere in the UK and abroad. To book a workshop or training programme please contact us by phone or e-mail with your requirements. We will discuss your programme with you and look at possible dates.
Return to the 'Where Does Actionwork® Tour' to menu.