Citizenship Roadshow
Book the Citizenship Roadshow.
With each roadshow booking you get a complimentary lesson plan to help follow-up the work.
The Citizenship Roadshow for schools. Teaching positive citizenship and anti-extremist beliefs in creative and high impact creative sessions.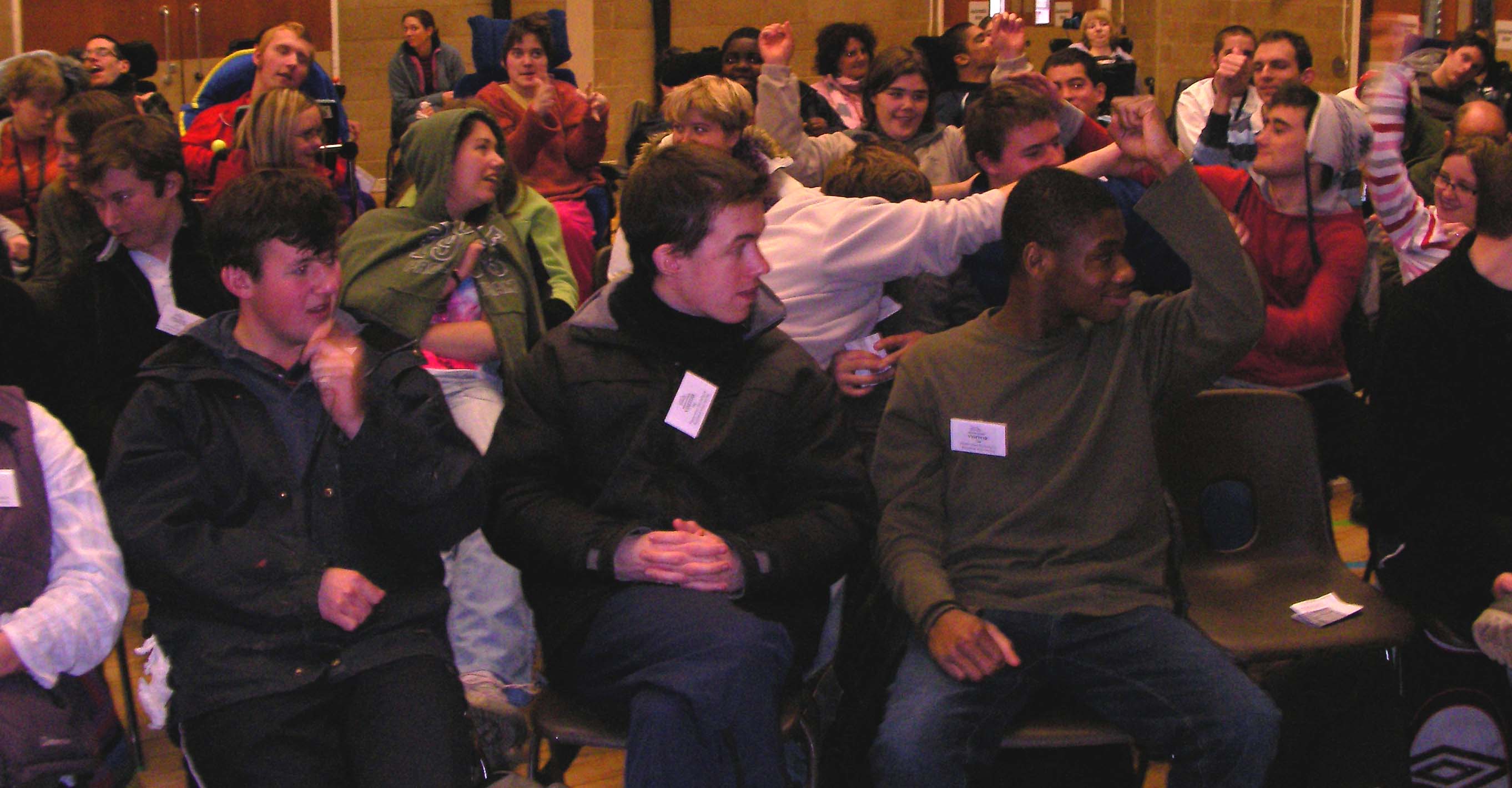 Citizenship education is on the National Curriculum in England and is about enabling people to make their own decisions and to take responsibility for their own lives and communities. These sessions can be designed to suit the needs of your school and students.
The sessionss last for 60-minutes and can be delivered to a whole year group at a time.
We are touring roadshows for:
1) Secondary schools, colleges and adults
2) Middle and top end of Primary schools

The Roadshow is now open for booking. Book our visit by going to our booking page.
Feedback on Actionwork's Roadshows
Please note that we have been succesfully touring workshops, shows and roadshows throughout the UK and abroad for many years now. In the UK we have toured to London and the south-east, Bristol, Devon and the south-west, Birmingham, Coventry, Nottingham and the midlands, Manchester, Liverpool, Leeds, York, Warrington and many other parts of the North, Glasgow and Scotland, Cardiff, Swansea and Wales, Isle of man, Weston-super-Mare, North Somerset, and all over the UK.
"Testimonials" - Read recent full testimonials from schools about Actionwork
Here is a selection of comments from teachers and students: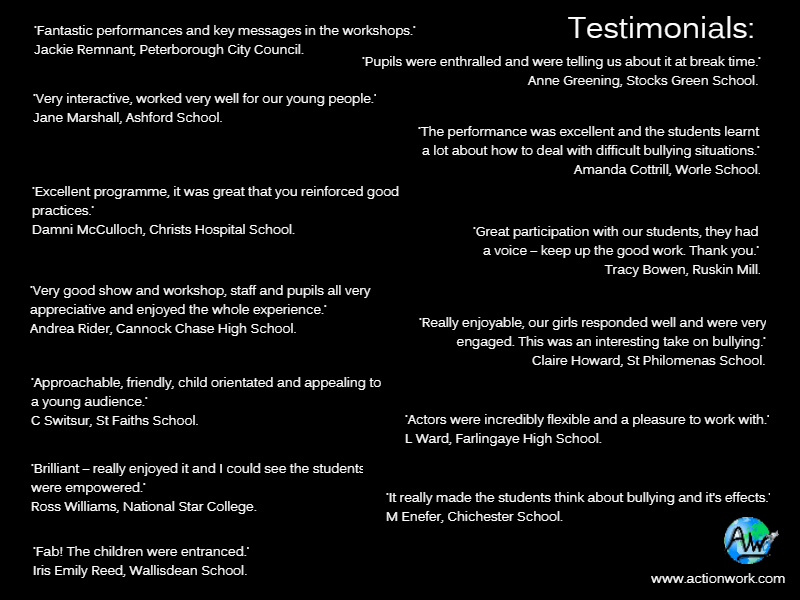 Read an independent evaluation of Actionwork®
Please contact us for details or go direct to our booking page.