Silent Scream tours Japan
Silent Scream toured Japan in association with Empowerment Kansai during 2004.
Silent Scream is a show about bullying and victimisation using a mixture of song, dance, storytelling and ritual.
Written by Andy Hickson
Directed by Andy Hickson
Performed by Katherine Vernez
Produced by Actionwork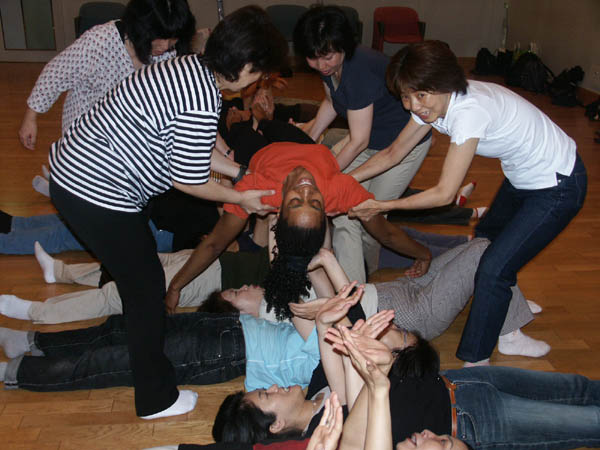 Go to Actionwork's shows main page.
Return to Actionwork's international main page.