Anti Bullying Workshops in Somerset
We provide a wide range of anti-bullying workshops
Actionwork® leading the way in creativity
Interactive creative workshops are an Actionwork® speciality. With over 25-years experience we can offer you the ultimate creative workshop experience. Our creative workshops can be run with groups of 10 people to 400 people at a time. We are one of the only companies in the UK able to succesfully facilitate large group creative workshops.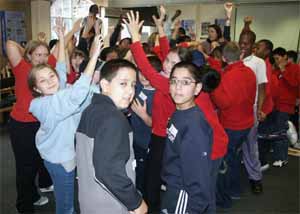 What subjects does Actionwork® cover?

Our creative workshop programme covers a wide range of issues and topics that include bullying, racism, homophobia, drug misuse, and relationships. For the latest updates follow us on Facebook
The Anti Bullying Works
Anti-Bullying Workshops

Interactive Anti-Bullying Workshops creatively exploring the issues.

Actionwork® is the leading provider of anti-bullying workshops in the UK.

Teacher Training INSET sessions

Anti-Bullying INSET for teachers and youth workers.

Anti Bullying INSET. Leading on creativity, empowerment and education.

Somerset

Actionwork tours creative Anti Bullying Workshops all over Somerset

Not booked Actionwork before? Find out more about us here:
Somerset
We tour all over Somerset including:
Abbas and Templecombe, Abbas Combe, Abbey Hill, Abbots Leigh, Adsborough, Adscombe, Aisholt, Alcombe, Alder Row, Aley, Alford, Alhampton, Aller, Allerford, Allowenshay, Alston Sutton, Alstone, Alvington, Amesbury, Andersea, Andersfield, Angersleigh, Ansford, Appley, Ash, Taunton Deane, Ash, South Somerset, Ash Priors, Ashbeer, Ashbrittle, Ashcott, Ashcott Corner, Ashill, Ashington, Ashton, Ashwell, Ashwick, Asney, Athelney, Atherstone, Somerset, Axbridge, Babcary, Babington, Backwell, Badger Street, Badgeworth, Bagborough, Bagley, Bagley Green, Balsam Park, Baltonsborough, Bankland, Banwell, Bare Ash, Barlake, Barle, Barrington, Barrow, Barrow Gurney, Barton St David, Barwick, Batcombe, Bath, Bathampton, Bathealton, Batheaston, Bathford, Bathpool, Bathway, Battleton, Bawdrip, Beam Bridge, Beardly Batch, Beckery, Beckington, Beercrocombe, Beggearn Huish, Belluton, Benter, Berhill, Berkley, Berrow, Bickenhall, Bickham, Bicknoller, Bilbrook, Binegar, Bishop Sutton, Bishops Hull, Bishops Lydeard, Blackford, Blagdon, Bleadon, Blue Anchor, Bodden, Bonson, Bossington, Bourne, Bowdens, Bowlish, Bradford on Tone, Bradley Cross, Bradney, Brandish Street, Bratton, Bratton Seymour, Breach, Brean, Brent Knoll, Brewham, Bridgehampton, Bridgetown, Bridgwater, Broadway, Brockley, Brompton Ralph, Brompton Regis, Broomfield, Brushford, Bruton, Brympton, Buckland Dinham, Buckland St Mary, Burcott, Burlinch, Burnham-on-Sea, Burnett, Burnworthy, Burrington, Burrowbridge, Burtle, Burton Pynsent, Bury, Buscott, Bussex, Butcombe, Butleigh, Cad Green, Cameley, Camerton, Cannard's Grave, Cannington, Carhampton, Cary Fitzpaine, Castle Cary, Catcott, Chaffcombe, Chantry, Chapel Allerton, Chapel Cleeve, Chard, Charlcombe, Charlinch, Charlton Adam, Charlton Horethorne, Charlton Mackrell, Charlton Musgrove, Charterhouse, Cheddar, Cheddon Fitzpaine, Chedzoy, Chelvey, Chelwood, Chesterblade, Chew Magna, Chew Stoke, Chewton Keynsham, Chewton Mendip, Chilcompton, Chillington, Chilthorne Domer, Chilton Cantelo, Chilton Polden, Chilton Trinity, Chipstable, Chiselborough, Christon, Churchill, Churchstanton, Churchtown, Clandown, Clapton, Somerset, Clapton, South Somerset, Clapton in Gordano, Clatworthy, Claverham, Claverton, Cleeve, Clevedon, Cloford, Closworth, Clutton, Cole, Coleford, Combe, Combe Down, Combe Florey, Combe Hay, Combe St Nicholas, Combe Throop, Combwich, Comeytrowe, Compton Bishop, Compton Dando, Compton Dundon, Compton Martin, Compton Pauncefoot, Congresbury, Corfe, Corston, Corton Denham, Cossington, Cote, Cotford St Luke, Cothelstone, Coxbridge, Coxley, Cranmore, Creech St Michael, Crewkerne, Cricket Malherbie, Cricket St Thomas, Croscombe, Cross, Crowcombe, Crowcombe Heathfield, Cucklington, Cudworth, Culbone, Curland, Curry Mallet, Curry Rivel, Cutcombe,Dean, Dinder, Dinnington, Ditcheat, Doniford, Donyatt, Doulting, Dowlish Wake, Downhead, Downside, Draycott, Drayton, Dulcote, Dulverton, Dunball, Dundry, Dunkerton, Dunster, Durleigh, Durston, Earnshill and Hambridge, East Brent, East Chinnock, East Coker, Eastcombe, Mendip, Eastcombe, Taunton Deane, East Compton, East Cranmore, East Harptree, East Horrington, East Huntspill, East Lambrook, East Lydford, East Lyng, Easton, Easton in Gordano, Eastover, East Pennard, East Quantoxhead, East Woodlands, Edington, Edingworth, Elworthy, Emborough, Englishcombe, Enmore, Escott, Evercreech, Exford, Exton, Failand, Farleigh Hungerford, Farmborough, Farrington Gurney, Faulkland, Felton, Fiddington, Fitzhead, Fivehead, Flax Bourton, Flaxpool, Forton, Foxcote, Freshford, Friary, Frome, Fulford, Galhampton, Glastonbury, Goathurst, Godney, Golsoncott, Gordano, Great Elm, Greinton, Halse, Halsway, Hambridge, Hapsford, Hardington, Hardington Mandeville, Hare, Haselbury Plucknett, Hatch Beauchamp, Hawkridge, Heathfield, Hemington, Henley, Henstridge, Henton, High Ham, High Littleton, Highbridge, Higher Vexford, Hillcommon, Hillfarrance, Hinton Blewett, Hinton Charterhouse, Hinton St George, Hoccombe, Holbrook, Holcombe, Holford, Holton, Holway, Holwell, Holywell Lake, Hornblotton, Horner, Horsey, Horsington, Horton, Houndstone, Huish Champflower, Huish Episcopi, Huntspill, Hunstrete, Huntworth, Hurst, Hutton, Huxham Green, Ilchester, Ilford, Ilminster, Ilton, Isle Abbots, Isle Brewers, Keinton Mandeville, Kelston, Kenn, Kewstoke, Keynsham, Kilmersdon, Kilton, Kilve, Kingsbridge, Kingsbury Episcopi, Kingsbury Regis, Kingsdon, Kingston Bridge, Kingston Seymour, Kingston St Mary, Kingstone, Kingweston, Kingswood, Kittisford, Knowle St Giles, Keinton Mandeville, Kelston, Kenn, Kewstoke, Keynsham, Kilmersdon, Kilton, Kilve, Kingsbridge, Kingsbury Episcopi, Kingsbury Regis, Kingsdon, Kingston Bridge, Kingston Seymour, Kingston St Mary, Kingstone, Kingweston, Kingswood, Kittisford, Knowle St Giles, Lawford, Lamyatt, Langford Budville, Langport, Langridge, Laverton, Leighland Chapel, Leigh-on-Mendip, Lilstock, Limington, Littleton, Litton, Locking, Long Ashton, Long Load, Long Sutton, Lopen, Lottisham, Lovington, Lower Vellow, Lower Vexford, Lower Weacombe, Lower Whatley, Loxton, Luccombe, Lufton, Lullington, Lulsgate, Luxborough, Lydeard St Lawrence, Lydford-on-Fosse, Lynch, Lyncombe, Lympsham, Lyng, Lytes Cary, Maiden Head, Maperton, Mark, Marksbury, Marston Bigot, Marston Magna, Martock, Maundown, Meare, Mells, Merriott, Middle Chinnock, Middlezoy, Midford, Midsomer Norton, Milborne Port, Milborne Wick, Milton Clevedon, Milverton, Minehead, Misterton, Monksilver, Monkton Combe, Montacute, Moorlinch, Muchelney, Mudford, Mudford Sock, Nailsea, Nempnett Thrubwell, Nether Stowey, Nettlebridge, Nettlecombe, Newton St Loe, North Barrow, North Bradon, North Cadbury, North Cheriton, North Curry, Northover, North Newton, North Perrott, North Petherton, North Stoke, North Weston, North Wootton, Northmoor Green, Norton Fitzwarren, Norton Malreward, Norton Radstock, Norton St Philip, Norton Sub Hamdon, Nunney, Nyland, Nynehead, Oake, Oakhill, Oare, Oareford, Oath, Odcombe, Old Cleeve, Oldmixon, Orchardleigh, Orchard Portman, Orchard Wyndham, Othery, Otterford, Otterhampton, Over Stowey,Parbrook, Pathe, Paulton, Pawlett, Peasedown St John, Peasmarsh, Pendomer, Penselwood, Pensford, Pibsbury, Pill, Pilton, Pitcombe, Pitminster, Pitney, Podimore, Polsham, Pooltown, Porlock, Portbury, Portishead and North Weston, Prestleigh, Preston, Preston Bowyer, Preston Plucknett, Priddy, Priston, Publow, Puckington, Puriton, Puxton, Pyleigh, Pylle, Queen Camel, Queen Charlton, Rackley, Raddington, Radstock, Redhill, Redlynch, Regil, Rimpton, Roadwater, Rockwell Green, Rode, Rodney Stoke, Rooks Bridge, Rowberrow, Rudge, Ruishton, Runnington, Saltford, Sampford Arundel, Sampford Brett, Sandford, Seavington St Mary, Seavington St Michael, Selwood, Selworthy, Shalford, Shapwick, Sharpham, Sheepway, Shepton Beauchamp, Shepton Mallet, Shepton Montague, Shipham, Shoscombe, Simonsbath, Skilgate, Sock Dennis, Somerton, South Barrow, South Bradon, South Brent, South Cadbury, South Horrington, Southmarsh, South Petherton, Southstoke, Southway, Spargrove, Sparkford, Spaxton, Speckington, Stanton Drew, Stanton Prior, St Audries, St Catherine, St Cuthbert Out, St Decumans, St. Georges, Standerwick, Staple Fitzpaine, Staplegrove, Star, Stawell, Stawley, Steart, Stockland Bristol, Stocklinch, Stoford, Stogumber, Stogursey, Stoke Pero, Stoke St Gregory, Stoke-sub-Hamdon, Stoke St Mary, Stoke St Michael, Stoke-sub-Hamdon, Stoke Trister, Stolford, Ston Easton, Stone, Stoney Stratton, Stowey, Stratton-on-the-Fosse, Street, Stringston, Sutton Bingham, Sutton Mallett, Sutton Montis, Swainswick, Tadhill, Tarnock, Tatworth, Taunton, Tellisford, Temple Cloud, Templecombe, Theale, Thorne Coffin, Thornfalcon, Thorne St Margaret, Thurlbear, Thurloxton, Tickenham, Timberscombe, Timsbury, Tintinhull, Tivington, Tolland, Torre, Treborough, Triscombe, Trudoxhill, Trull, Tunley, Twerton, Ubley, Uphill, Up Mudford, Upton, Upton Noble, Vellow, Vobster, Vole, Walcot, Walton, Walton in Gordano, Wambrook, Wanstrow, Washford, Watchet, Waterlip, Waterrow, Wayford, Weacombe, Weare, Wearne, Webbington, Wedmore, Wellington, Wellow, Wells, Wembdon, West Bagborough, West Bradley, West Buckland, West Camel, West Charlton, West Chinnock, West Coker, Westcombe, West Compton, West Cranmore, West Crewkerne, Westfield, West Harptree, West Hatch, Westhay, Westholme, West Horrington, West Huntspill, West Lambrook, West Lyng, West Monkton, West Mudford, Westowe, West Pennard, Westport, West Quantoxhead, West Wick, Weston Bampfylde, Westbury-sub-Mendip, Weston in Gordano, Weston-super-Mare, Westonzoyland, West Woodlands, Whatley, Mendip, Whatley, South Somerset, Wheathill, Wheddon Cross, Whitchurch, White Ball, Whitelackington, Whitestaunton, Wick, Somerset, Wick St. Lawrence, Willett, Williton, Wilton, Wincanton, Winford, Winscombe, Winsford, Winsham, Witham Friary, Withiel Florey, Withycombe, Withypool, Wiveliscombe, Woodford, Woodlands, Wookey, Wookey Hole, Woolavington, Woollard, Woolley, Woolmersdon, Woolminstone, Woolverton, Wootton Courtenay, Worle, Worminster, Wraxall, Wreath, Wrington, Writhlington, Wyke Champflower, Yarde, Yarford, Yarley, Yarlington, Yarrow, Yatton, Yeabridge, Yenston, Yeovil and Yeovilton . We tour to many other places in the area too. If your town or village is not listed please contact us on 01934 815163 to check when we are available to visit you. We look forward to your call. You can also visit our Contact page for a list of email addresses.
Actionwork® tours all over the UK. Specialist creative workshops, anti-bullying workshops, INSET, training for anti-bullying week, programmes for anti-bullying month and other specialist anti-bullying programmes througout the year. Creative Anti Bullying training works, is fun and educational.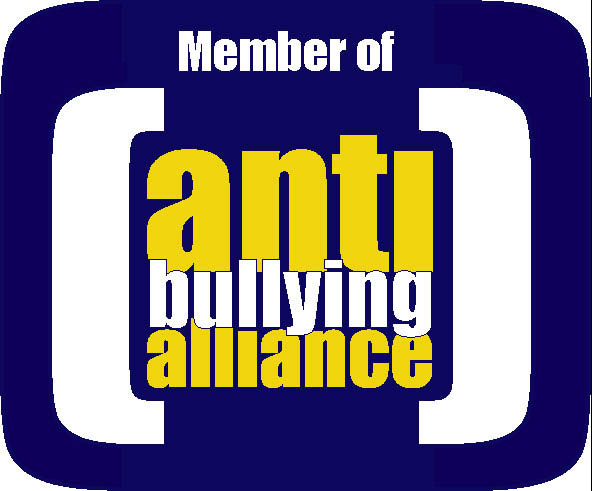 Actionwork® is a member of the Anti-Bullying Alliance and has undertaken research and made films for the Anti-Bullying Alliance. In addition Actionwork® has made anti-bullying films for the Department of Education and many schools around the country. Actionwork® is the leading theatre-in-education and social theatre provider for dealing with issues of bullying in the UK. In addition Actionwork® is the winner of the Anti Bullying Flame Award.
Our action based creative anti-bullying workshops demonstrate that anti-bullying works when action is taken.The Actionwork® method of dealing with bullying is about creative action. It is about doing as opposed to thinking about, listening to or being told to do something, and allowing people to see ideas in action, performing topics from many different angles and expressing them in many different ways. Creative action allows us to share, to guide, and experience, in real time and unreal time, in safety and in partnership. We can see ourselves here and imagine ourselves there; we can see ourselves in others and imagine how they see us. Creative action methods are flexible and can be used with all kinds of groups and with all kinds of abilities including different age groups and mixed ability groups.
Anti Bullying Roadshow
The Anti-Bullying Roadshow links in with the theme for anti-bullying week and is playful, positive and powerful. It is an excellent educational programme full of surprises; fun, energised, creative, educational and includes music, song, dance, performance, interactivity, a competition, anti-bullying strategies, cyberbullying, e-safety and a whole lot more. The Roadshow lasts an hour and can be performed to large groups if required (eg a whole year group at a time). Details about the roadshow can be found here. Schools can have a maximum of four roadshows in a day. We have two versions of the roadshow, one for primary schools and one for secondary schools and colleges. We also have an anti-bullying puppet show for reception and year one classes.
Actionwork® Free Anti Bullying Resources
Cyberbullying and bullying and special needs: Free handbook download
Free resources on the Anti Bullying Week site: Anti-Bullying Week
Quotes on Creativity
Creative Practitioners:
Leading creative practitioners such as Richard Schechner, Augusto Boal, Paulo Freire, Steven Reisner, Sue Jennings, Ken Robinson and many others discuss how theatre and creativity can transform problematic human interactions into positive, connected and empowering experiences.
Quote by Augusto Boal:
Theatre is the capacity possessed by humans to observe themselves in action, of seeing themselves in the act of seeing, of thinking their emotions and of being moved by their thoughts. They can see themselves here and imagine themselves there; they can see themselves today and imagine themselves tomorrow.
Patricia Sternberg
Dealing creatively with bullying
Remember that it is not conflict that presents problems, but how we deal with conflicts that is important.
Booking a workshop
Actionwork® runs creative workshops on a wide range of issues and subjects
Our workshops can generally be booked throughout the year. We can visit you for a day, a week or even longer depending on your requirements. We will visit anywhere in the UK and abroad. To book a workshop or training programme please contact us by phone or e-mail with your requirements. We will discuss your programme with you and look at possible dates.
Return to the 'Where Does Actionwork® Tour' to menu.